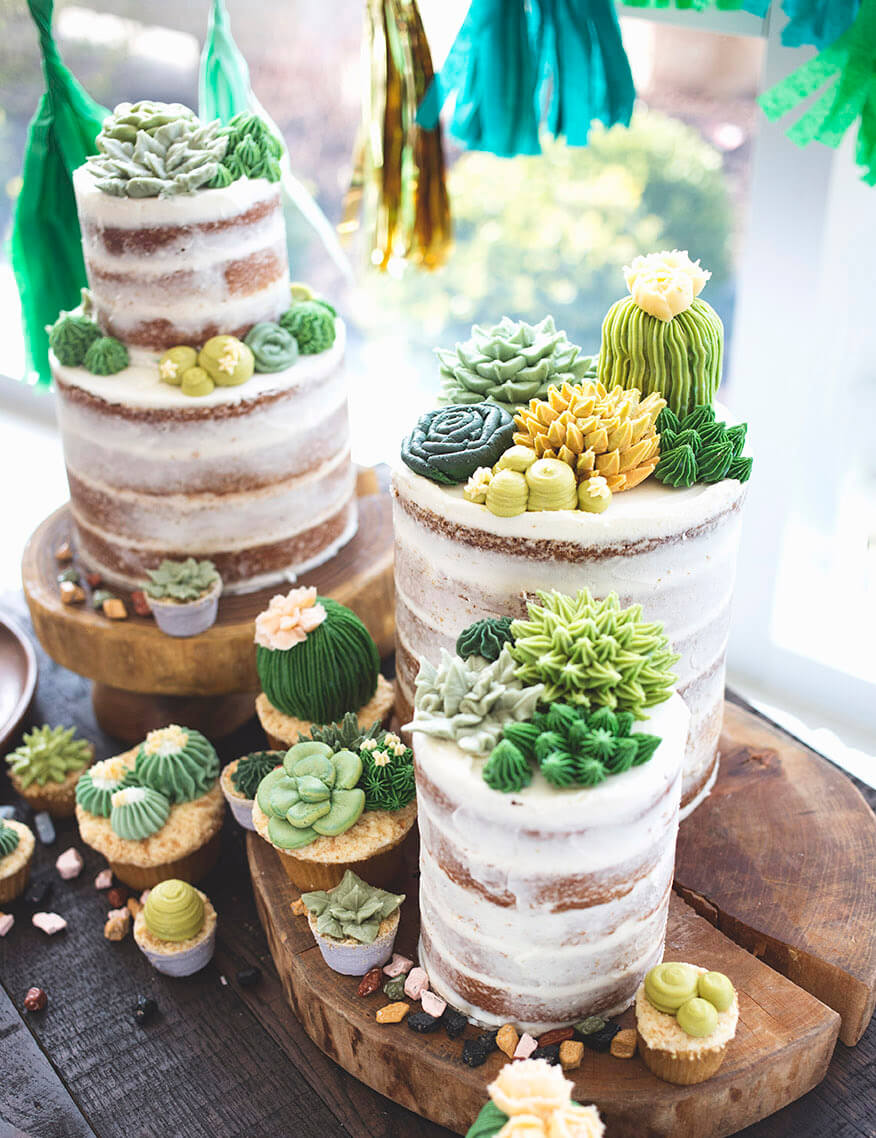 From cookies to tiered cakes, Lydia Blomberg is constantly pushing herself to create works of art through her baking with Fresh Ideas. Lydia's treats have been captivating the eyes and taste buds of Maryville University. Her latest project was to create a stunning succulent masterpiece complete with a variety of cactus topped cupcakes and trendy naked cakes.
Linda Thacker, Director of Dining Services at Maryville University says, "Lydia has been such an asset to our team. Her creativity and passion makes her wonderful to work with."
When asked what she loves most about baking, Lydia responded, "It's so much fun! Being able to turn a few ingredients into a stunning dessert is the best." Her creations are just that, stunning. When we first laid eyes on her latest project for this styled shoot, we were speechless. From the slightly rough edges of the cactus flowers to the molded mini chocolate planters, Lydia didn't skip a detail.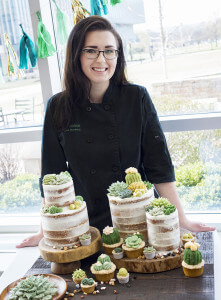 "Working at Fresh Ideas has given me opportunities to expand my creative mind. I've mastered some techniques and am still working on more," says Lydia. The self taught baker, turns to YouTube tutorials, cooking shows, and experiments with different techniques to cultivate her skills. "I never knew I could learn so much in a short amount of time!"