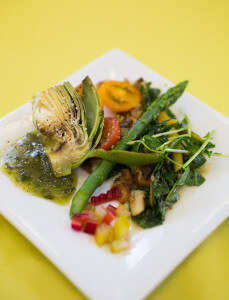 Fresh Ideas will be represented by Chef Rachel Klosterman, who will begin the competition in the June Savory Summer Kickoff Event portion of Serve It Up. We wish Rachel good luck as she will contend against culinary artists from the Columbia, MO area.
The June Savory Summer Kickoff Event exists as a preliminary competition between 40+ chefs within six different food categories. A panel of judges will decide the finalists the event who will compete in the Final Cook-off. Prizes range from $500 – $1500.
Best of luck to our own Chef Rachel Klosterman! For more information, visit http://www.servecomo.org.