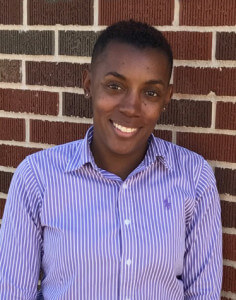 The students of Philander Smith College are seeing extensive changes that have vastly changed their dining experience. From the way food is displayed, to new menus, Philander's dining experience has been restructured almost overnight.
The newly appointed Director of Dining Services, Shontia Rivers was appointed in February and has hit the ground running, bringing her ideas to the College.
"Quick turnaround changes are the displays, but after Spring Break, we developed an entirely new menu for the students," says Rivers. "It's important that we deliver what we promise and give the students menu options they enjoy."
Rivers has prior experience as a chef and has worked in food service for over a decade. David Shanteau, Area Manager at Fresh Ideas, thinks Rivers is more than ready for the job.
"Rivers' passion for food, attention to detail and customer service was evident the first time I met her," says Shanteau. "I'm looking forward to seeing the things she will accomplish at Philander Smith College and Fresh Ideas."
Long lasting impact is important for Rivers. Her long-term goal is to the grow the community's overall food palate by implementing different cuisines from around the world into the new menu.
"I want to educate the community that there are delicious and healthy foods out there and that starts with changing the menu. We recently added a smoothie bar featuring fresh fruits and veggies," says Rivers. "We'll still keep traditional favorites, sure, but we will offer more variety, healthier options and bring fresh ideas to the community."