At Fresh Ideas, we are proud to have talented and passionate chefs and culinarians leading our teams. In honor of Chef Appreciation Week, we are highlighting a few of our skilled chefs and sharing their culinary journeys. These chefs are all graduates of Rouxbe, an online culinary teaching program taught by world-class chef educators and former culinary school executives. They have demonstrated their skills in the kitchen and passion for leadership and culinary excellence.
Taylor
Taylor started her culinary career at Fresh Ideas as a prep cook.  She quickly learned that she enjoyed the fast pace of the food service industry and seeing how happy food can make people. Taylor enrolled in the Rouxbe program, where she continued to harness her culinary skills. "I'm continuously learning more about food, and I know I will be for years to come. It's exciting knowing that food will never go anywhere and that there's always something new coming forward in this industry." Taylor enjoys learning more about the newest tools and cooking methods in the food service industry. She is now a Chef at Fresh Ideas, where she serves delicious food for guests and works with talented team members. "I have been able to meet some incredible people at Fresh Ideas that I know I can rely on if I need anything."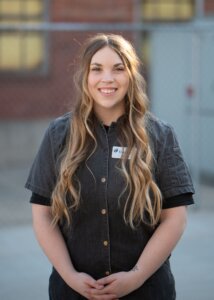 Shackeel
Shackeel began his culinary career as an international student at Williams Baptist University, working as a dishwasher and utility worker. After spending some time in the kitchen, he entered a wing competition at a local fair. As the only amateur amongst ten professionals, he won the People's Choice Award and the overall competition. "This achievement started to open my eyes and love for food more."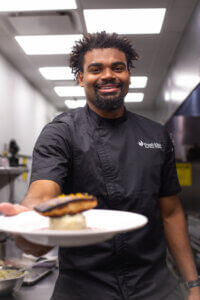 Shortly after, Fresh Ideas Chef Torvarous approached Shackeel to discuss his desire to become a cook while he continued to complete his undergraduate degree. Shackeel shadowed Chef Torvarous and became a prep cook. Upon graduation, he was introduced to the Rouxbe program and promoted to sous chef. Through the Rouxbe program and his mentorship from fellow Fresh Ideas chefs, Chef Shackeel learned to perfect his culinary skills. 
Dakota
Like Taylor, Dakota started his culinary career as a prep cook. He was mentored by some talented chefs and leaders at Fresh Ideas. He eventually enrolled in the Rouxbe program, where he learned the "whys" behind many cooking processes, which he said has helped him tremendously in the culinary world. Dakota is now a Director of Dining Services at a Fresh Ideas higher education partner account, where he leads his team in preparing delicious food every day for students, faculty, and guests. In addition, Dakota works as a Director of Dining Services at a large Boy Scouts Camp during the summer.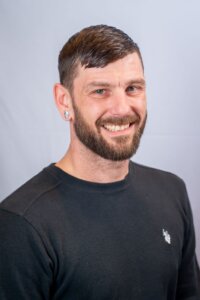 We thank all of the talented chefs, culinarians, and taste-makers we have at Fresh Ideas. They exhibit our values every day through their leadership to provide a delicious and memorable fresh food experience for our guests.
Follow us on Instagram, Facebook, and Twitter to learn more about our culinary team during Chef Appreciation Week!