Teamwork Makes the Dream Work
July 27, 2022
Tags
You know the saying, "Teamwork makes the dreamwork," and that rings true for our teams at Fresh Ideas.
At McPherson College, Trevor Schwendiman, the Director of Dining Services, is a true team leader. He recently led his team through organizing and hosting a fundraiser for the Shotgun Sports team at McPherson College to raise funds for their inaugural trip to compete at the ACUI Clay Targets Collegiate National Championships in San Antonio, TX at the National Shooting Complex.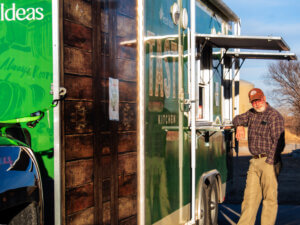 The fundraiser offered each registrant a full BBQ dinner complete with their own individually sliced ribs plated fresh in front of them. Coach Tony of the Shotgun Sports team mentioned that the BBQ dinner was a huge draw because the team looks forward to a great meal after hours of long, intense physical competition.
Trevor and the McPherson team were able to execute the event seamlessly. Coach Tony mentioned the perfectly smoke ribs and sides, and the quickness in which the food truck staff were able to individually plate each meal. The coach also admired the kindness each of the staff members showed the donors.  "I have personally received many positive comments speaking directly to the quality and convenience of the Fresh Ideas food truck, its staff members, and the meal they produced for us."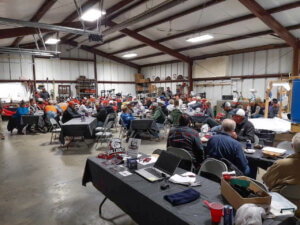 The shotgun sports team at McPherson College is fairly new, and incurs large expenses to compete, with a small donor base struggling to help to cover all costs. Fortunately, they were able to raise about $12,000 at the fundraiser. It was such a success that they secured funding not only for their upcoming trip to the national championships, but also had extra funds for the team to use to continue to support youth. "This would not have been possible without the Fresh Ideas food truck and staff," says Coach Tony. "Trevor and the Fresh Ideas team at McPherson College understand the power of good food and warm hospitality, working together to help support the community and Shotgun Sports Team."
Not only do our individual units work together as teams, but as a company, we all recognize we are a team. At Fresh Ideas, we understand the importance of coming together as teams to support our units and surrounding communities.