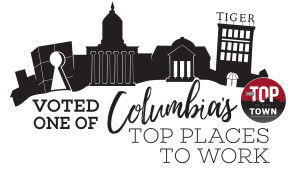 Fresh Ideas was recently voted as one of the best places to work by Columbia Business Times.  While we are honored by this recognition – what does it really mean? Fresh Ideas is all about our people, so we asked our team what makes Fresh Ideas a great place to work.  Here is what they said:
"I love the excitement and encouragement of constantly staying innovative in our foodie world.  It does not feel like a job when you surround yourself with people who are as passionate as you that work in synergy."
"Fresh Ideas is great because it is the most down-to-earth place I've ever worked. The partnerships and friendships I have found with Fresh Ideas is greater that I could have ever imagined."
"Fresh Ideas really believes in having fun at work and investing in their employees. There is a strong positive culture of teamwork.  Every employee has their own contribution to make and we all work together towards common goals while having a great time doing it."
"They treat you like family and are truly concerned about those that work with them.  At any time, I can call the President of Fresh Ideas just to say hello.  How many companies can you do that?"
"Fresh Ideas lets me be myself and retain my identity."
"I have a large room to express myself creatively.  With that expression, I feel that my ideas are well respected in our Fresh Ideas community.   I like knowing that the body of work I do on a daily basis means something and is impactful."
"Each individual account has great programs with awesome backing from the company.  We also have unique features that belong only to our account and culture."
The Fresh Idea family uses the following words to describe the company: Innovation – Passion – Teamwork – Caring – Supportive – Loyal Family Atmosphere – A Community of Friends – Employee Upward Mobility Our employees make us who we are as a company.  They will shape every aspect of our future. They are the ones that make Fresh Ideas "one of the best places to work".