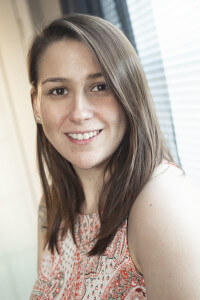 Fresh Ideas is proud to announce that Holly Kite, Digital Marketing Specialist has been recognized with an American In-house Design Award from Graphic Design USA (GDUSA) for her Be Green, Be Healthy, Be Bold marketing collateral.
The Be Green, Be Healthy, Be Bold program is an innovative program that encourages students to feed their minds and fuel their bodies with an integrated approach to wellness. The program provides educational materials for students on a variety of topics including sustainability, flu prevention, heart health, fitness, healthy eating, food waste, food origin, and general nutrition.
For more than 50 years, GDUSA has been a business-to-business information source for graphic design professionals in the country and received 6,000 entries for this year's awards, with only 15% receiving a formal recognition.