2018 Food Trends from Fresh Ideas
December 31, 2017
Tags
Music, art, fashion, technology and even food have its peaks and valleys when it comes to trends. Some, are new culinary creations, others highlight new regions of the world and the newest generation has its footprint too. Once again, is time to research what all of the experts are saying and decide what the New Year will bring. One thing will always hold true; only time will tell. So here are my picks for the trends to bite into in 2018!
The hottest trend of 2018 is plant-based foods. Increase awareness of our carbon footprint as it relates to food production and consumption. Healthy eating habits, sustainable farming, and social media have brought plant-based foods mainstream. According to the group NPD, over the past ten years, consumers under the age of 40 have increased their vegetable intake by 52%. Between 2012-2016 vegan claims have increased by 25% and plant-based products in grocery stores have increased by 257%, according to the research group Mintel. Also, a 31% increase in meatless days for all Americans. What does that mean for food? You see more vegan cheese, plant-based burgers, nut milk and yogurts and increase focus on ancient grains. Not to mention, brewed, or test tube meats are on the horizon.
With all the ways that pizza has won over the hearts and taste buds of billions of people, could pizza be a major trend of 2018?
The answer is YES! Blaze Pizza is one of the fastest growing chains with their "build your own" concept, which allows customers to create unique, freshly made pizza with hundreds of combinations possible. Detroit is also surging with its regional brand of pizza. Thick, rectangular pizza with crispy edges, was created after World War II and check this, the tomato sauce is on top of the cheese.  Not to be outdone by the Roman's,  with the rising popularity of "pinsa." An ancient style of pizza where the is dough is fermented and gets bubbly, which in turn creates a crust that is airy and is lighter.  Bread prepared in this manner is easier to digest and already bringing praises on the west coast!
Every year, food trends highlight different ethnic regions and 2018 is no different. Middle-Eastern cuisine is prime for that spotlight with many flavors like sumac, cardamom, za'atar, zhug, chermoula, dukkah and dishes like shakshuka, a north-African style of poached eggs in a spicy tomato sauce are already a big hit! Israeli cuisine is experiencing a resurgence of Jewish-style delis. However, new hits like sumac spiced doughnuts are also making an impact. Japanese "dude food" is also getting an honorable mention, with its debut in 2018.  It is best described as a mixture of hearty American Southern flavors and dishes from late night Tokyo eateries. BBQ chicken yakitori, deep-fried tofu in rich broth and ramen's little brother mazemen.  Broth less version of noodle classic that is topped with bacon, eggs, chili oil, tahini and fat drippings!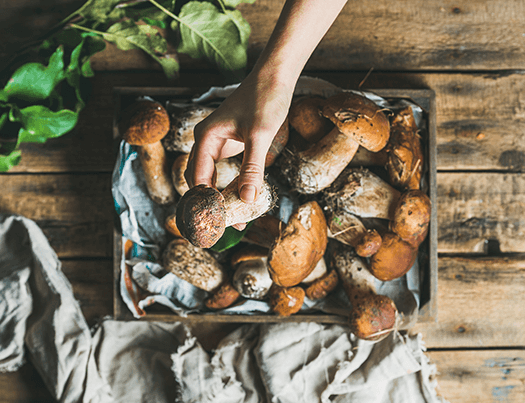 The year of the fungi is going to hit home in 2018.  Chaga, Reishi, and Cordycehs known for their immunity, wellness, and antioxidant properties, They will feature infused coffee, teas, chocolates and even candies! Imagine coffee but without the jitter.
A Finnish company, Four Sigmatic claims, "Now you can use coffee to crank up your productivity and support metabolism, without putting a strain on your body." So that leads to the latest and greatest superfood of 2018. Moringa is primed and ready, produced from a plant native to Asia and Africa. It is rich in protein, vitamin A, calcium, fiber, and potassium. When dried, it has a spinach flavor and can be used in smoothies, protein bars, lattes and even hummus.
So many great things to come in 2018.  Every year brings exciting new adventures for foodies. We search for new ingredients, cuisine, super food, concept or even revisit old ways of making pizza! With that being said, enjoy all that 2018 has in store and happy eating.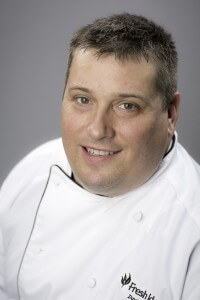 Dave Shanteau is an Area Manager for Fresh Ideas and a vital member of the Culinary Council. Shanteau has over 25 years of experience in the food service industry. He began his career as a dishwasher, graduated from culinary school and worked in every aspect of the hospitality industry from restaurants and hotels to greek houses. Shanteau was also a food stylist for the Home Shopping Network and owned a catering company for several years. His culinary passion lies in food trends, education, training, and providing leadership to food service management staff.