Fresh Ideas, Fresh Food Design, Smokin' Chicks and Slow Jam BBQ
September 23, 2019
Tags
Fresh Ideas Takes BBQ to the Next Level
Fresh Ideas announces the purchase of Smokin' Chicks, a premier BBQ concept in Columbia, MO. Smokin' Chicks has been a staple in Columbia since 2006 and has provided award-winning BBQ for many customers and events in Mid-Missouri.
Smokin' Chicks expanded their business to include catering, private events and concessions featuring full service and pick up BBQ buffets/lunches with smoked wings, ribs, brisket, pulled pork and turkey along with homestyle sides.
The Smokin' Chicks concept will be housed under the Fresh Food Design catering company of Fresh Ideas Food Service Management.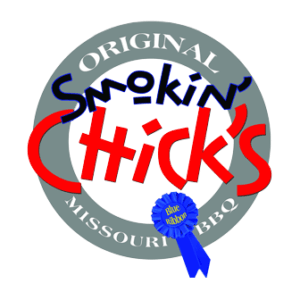 "It is a perfect addition to our catering program, offering freshly smoked items to our menus. BBQ is flexible enough for tailgates, family reunions, office gatherings, picnics, and parties. The concept will expand through the creativity and menus of Fresh Food Design. Customers will be able to pair traditional BBQ as a part of their event with other menu options and stations." says Cheyney Andrews, Executive Chef for Fresh Food Design.
Fresh Food Design offers culinary ingenuity with catering menus designed for all types of events. The company specializes in catering events of all sizes, including immersive culinary experiences, corporate events, weddings, celebration events, conferences, and one-time unforgettable events.
"The right menu and artful food can turn an ordinary event into an extraordinary event that guests will be talking about for some time," says Andrews. "The BBQ and smoking concept will add new and exciting flavors to events."
Fresh Ideas will keep the Smokin' Chicks brand for the local community and will market the concept as Slow Jam BBQ regionally.
"Slow Jam BBQ allows Fresh Food Design to expand the concept to new markets with enhanced menus and events," says Matt Clervi, CEO of Fresh Ideas. "We will create exceptional seasonal farm-to-table menus with Slow Jam BBQ. The versatility of BBQ provides fun, fresh food experiences, which is what Slow Jam BBQ is all about."
To learn more about Fresh Ideas catering outside of the Columbia, Missouri area check out the blog post: Catering with Fresh Ideas: Our Place or Yours