Curbside Meals for Students
April 21, 2020
Tags
Making a Difference One Meal at a Time.
Fresh Ideas
has partnered with the teachers and volunteers at
Crawford County R-1 School District
to provide curbside meals for students to pick up while school is closed. On March 25
th
, the meal program started providing breakfast and lunch on a daily basis. The team handed out meals to 225 children ages 0 to 18 years old. In a few weeks, the number of children served has grown to 312 and the meals are now given out on Monday, Wednesday, and Friday. Each day children receive two days worth of lunches and breakfasts and are given an extra meal on Friday that can be used for Saturday.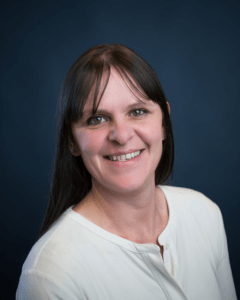 "Shannon Fife has been instrumental in the success of this program. When our schools closed so suddenly she quickly went to work on a plan for getting these meals out to our students. In addition to our Fresh Ideas staff we have many volunteers helping to make this program a success," says Kyle Gibbs, Superintendent at Crawford County R-1 School District. "We handed out 1,248 meals in one day. We know these are the only meals for some of our students. What we do is a small gesture but we don't always understand the full impact of what it does for the kids and families. You can see the happiness and joy in their face when they pick up the bags of food. It warms your heart but sometimes also breaks it,' says Shannon Fife, Director of Dining Services at Crawford County R-1 School District. Fife, Fresh Ideas team members and several school volunteers prepare the meals in the school kitchen. Breakfast consists of items like muffins, cereal, yogurt, juices and milk. The lunch meals contain one hot entrée like a chicken sandwich, along with a selection of wraps, deli sandwiches, carrots, celery, fruit and milk. Volunteers distribute meals from four sites including the elementary school to ensure everyone has a chance to pick them up. All children in the community are eligible for this program. "It is crazy and exciting to be a part of this curbside meals for students program. We try to make it fun. The Easter Bunny even made an appearance waving to children as they picked up their meals," says Fife. Fife, her team and volunteers ensure everyone's safety by using gloves and masks, practicing social distancing at all times, and sanitizing all areas on a regular basis with extra sanitizing at the end of each day. "Our families and students are very appreciative of this program and the options provided through Fresh Ideas. One unique feature is that each day students get hot entree item to eat that day. As kids pull away you hear them bragging about their pizza breadsticks, hot dog, or burger," says Gibbs. "It is rewarding knowing that in this time of need, if nothing else, our kids have food to eat and that the kids that need a meal had a meal today," added Fife.